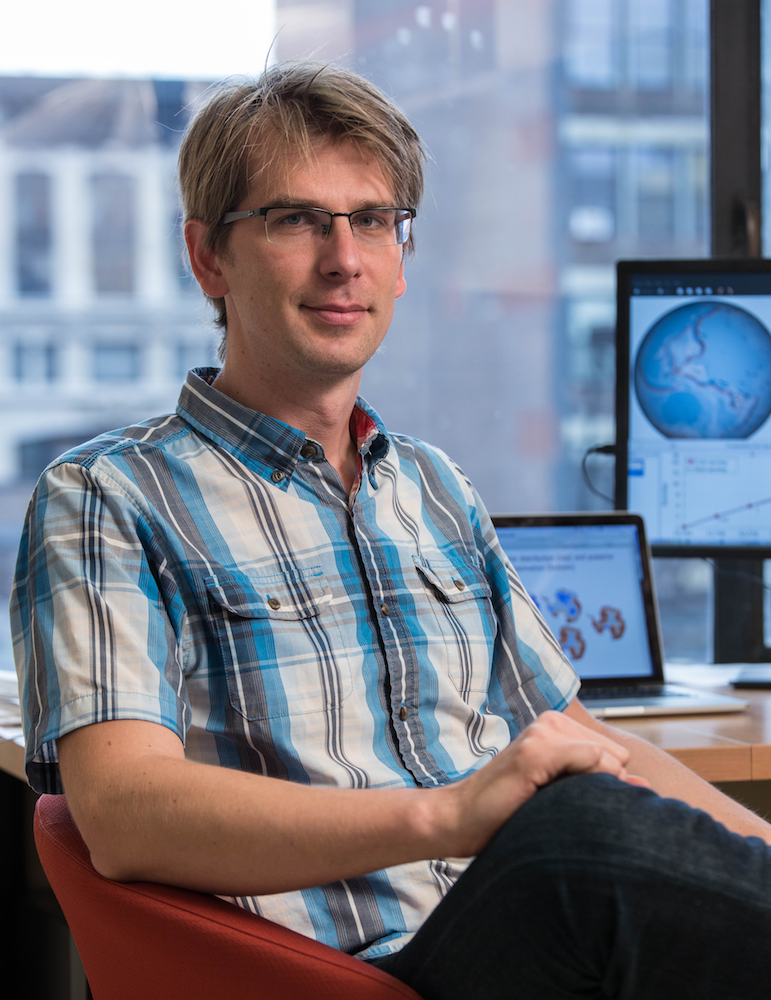 Contact information:
 
Georg Stadler
Courant Institute of Mathematical Sciences
New York University
251 Mercer Street
New York City, NY 10012, USA

Phone: +1 212 998 3111
Office: #1111 Warren Weaver Hall
Email: stadler@cims.nyu.edu

My research focus is on applied and computational mathematics, in particular on parallel scientific computing, inverse problems and optimization with PDEs, uncertainty quantification, and on numerical methods for variational inequalities. The main applications driving my research are in geophysics and fluid dynamics.
Activities/Roles:
Teaching: I am teaching Graduate Numerical Methods I in the Fall 2017. See the tab on the left.
MS Scientific Computing: I'm the (acting) director for the M.S. Scientific Computing. Please email if you need anything.
SISC: I am an associate editor for the SIAM Journal on Scientific Computing
Organization: I'm co-organizing Courant's Numerical Analysis and Scientific Computing Seminar
Funding: My research is supported by NSF (DMS-1723211, EAR-1646337), and the Department of Energy (DOE).
Conferences, Travel and News
Upcoming/Recent
2017
2016
2015