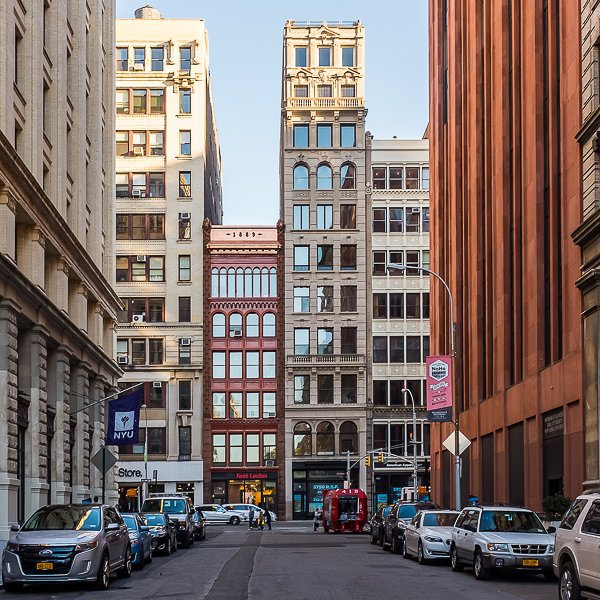 Our Program
---
The Courant Master of Science Program in Mathematics in Finance is a professional master's program founded in the late 1990's. Since the beginning, the program has had a strong pragmatic component, including practically oriented courses and student mentoring by finance professionals.
Our graduates know more finance than most science graduates and have stronger quantitative skills than most business graduates. They start with undergraduate degrees in quantitative subjects such as mathematics, physics, or engineering. They are admitted to the program through a highly selective process. At Courant, students experience a tightly integrated curriculum that provides an efficient introduction to the theoretical and computational skills that are genuinely used and valued in the industry. Our program's special strengths include:
Its ensemble of courses, most of them created specifically for this program;
Extensive direct involvement of Fellows and other finance professionals;
Strong participation by permanent faculty in teaching and mentoring students;
Great depth in relevant areas of applied mathematics; and
Our location in New York City, a focal point of the financial world.
The response from the finance industry has been very encouraging. Year after year our graduates have found excellent jobs in a wide range of quantitative areas. Typical placements are in research, trading, asset management, algorithmic trading, regulation, or risk management groups at firms such as AQR, Bank of America Merrill Lynch, BlackRock, BNP Paribas, Credit Suisse, Goldman Sachs, Federal Reserve, J.P. Morgan Chase, Morgan Stanley, Two Sigma, DE Shaw and many more. 
We continuously reassess the curriculum based on input from instructors, advisory board members, and industry colleagues who help us stay abreast of the latest developments in this continually evolving field. Their feedback often leads us to create new classes or modify existing ones. We also value the input of our current and recent students who tell us what works and what does not.
Our network of contacts within the financial industry is vast, yet constantly increasing. It includes our alumni and people, who have taught our courses, lectured in our seminars, supervised student projects, employed our students, or attended our classes. We are experienced in drawing on this network. While finding good internships and jobs will always require diligent effort by the individual student, our network of contacts enhances the likelihood of success.