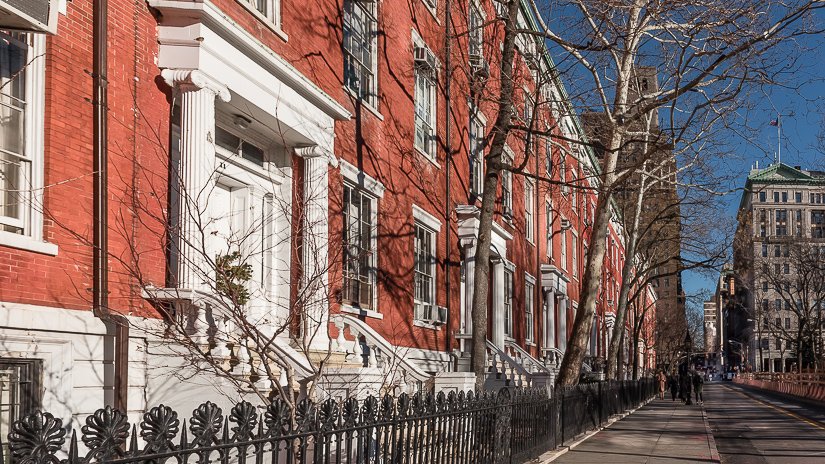 Application
---
The application submission process for all programs is handled by the New York University Graduate School of Arts and Science. Applications will be reviewed for admission once all required materials are received by the Mathematics Department. For non-degree study, please note that only domestic applicants and international applicants with an H1B Visa can apply online (please visit their non-degree instruction web page).
After you have submitted your application and paid the fee, the Status Page and Application Checklist let you see the status of various parts of your application, such as test scores recommendations,and transcripts.  You may contact Graduate Enrollment Services at gsas.admissions@nyu.edu if you have any questions.  Answers to frequently asked questions can be found here.  
Admission is very competitive for the Mathematics in Finance programs. The classes require a high level of mathematical talent and specific preparation. It is vital that your application provide an accurate and complete picture of your background, talents, and interests. Please follow the detailed guidelines below as well as those of the Graduate School to maximize your chance of admission and prevent any misunderstandings.
The application for the full-time MS program, the part-time MS program, or the part-time Certificate program consists of the following parts. 
The application itself (online application required)
A statement of purpose
3 recommendation letters (submitted online)
One official academic transcript from each institution attended (uploaded as part of the online application)
GRE score (Note:  We do not accept GMAT ) 
TOEFL or IELTS score for international students (this is not required if you have an undergraduate or more advanced degree from an English-speaking university)
Video submission (see below instructions) 
A CV / resume
Note: The program will not be accepting any updated grades, resumes, research and work after an application has been submitted.
Applicants for non-degree study are required to submit:
The application itself 

If you are a U.S. citizen or permanent resident or international student with an H1B Visa, you should apply for non-degree study by using the online application. If you are not a U.S. citizen or permanent resident or do not hold an H1B Visa, please write gsas.admissions@nyu.edu. In that message, (1) confirm you have read the instruction materials, (2) indicate the program of study in which you are interested and the term for which you will apply, and (3) indicate the visa type you already have or will request. Graduate Enrollment Services (GES) will correspond with you about your eligibility for non-degree study. If appropriate, they will send you the application.
Please refer to the "Non-degree application instructions" in the Application Resource Center at gsas.nyu.edu for more information

A statement of purpose
Official transcripts from all colleges or universities you attended
A resume
Application Deadlines
All application materials and credentials must have arrived at the Graduate School by the deadline. Take the GRE test early. It generally takes 4 weeks for your official test results to be made available. You should list code 2596 for the NYU Graduate School in your request to Educational Testing Service for forwarding official scores for TOEFL and GRE. To expedite the processing of your application, you may also include copies of your results. In some cases we may be able to start evaluating an application with only unofficial transcripts or GRE scores. Official transcripts and GRE scores are required eventually.
Full-Time Masters in Mathematics in Finance: February 8. Applicants are encouraged to submit their applications before the deadline. Full time students are accepted only for a Fall start date. 
Part-Time Masters in Mathematics in Finance: August 1 for Fall, December 1 for Spring.
Non Degree and Certificate program: August 1 for Fall, December 1 for Spring.
Notification of Acceptance Status
Official notification is made only by Graduate Enrollment Services (GES) of admission or of rejection.  We request that applicants not email the program to ask if they have been admitted unless they are faced with a deadline from another university to which they must respond. Due to the large number of applications processed, it can take several weeks from the time of our decision until applicants receive their official notification letters. 
Application Requirements
Careful attention to these guidelines will make your application stronger.
The application itself
Fill in the application completely. Answer all the questions.
Statement of purpose
Please follow these guidelines rather than the general instructions in the online application:
Explain your view of the finance industry, why you are attracted to it, and what aspects of it you are most interested in.
Explain why you have chosen quantitative finance in general and our program in particular.
Describe your career plans and goals as clearly as you have them. This can range from: ``a career somewhere in the finance industry'' to: ``running a desk, trading exotic emerging market credit derivatives at BNP in London leveraging my language skills and knowledge of Latin American markets''.
Describe your background and how it relates to your career plans. What motivated you to choose quantitative finance and why do you feel it is a good choice for you?
Describe what you have done to learn about the finance industry and prepare yourself for our program. If quantitative finance represents a change in your career path, explain your decision to switch.
Feel free to give other information that will help us understand your application better. 
The statement of purpose should be no more than two pages double spaced or one page single spaced.  Please be concise.
Recommendation letters
The most important consideration in admissions decisions is your talent for and preparation in mathematics. This could come from mathematics classes or highly mathematical classes in the sciences, engineering or economics. The most helpful letters are from people who have seen your performance in the most challenging situations and can compare it to others. This generally means instructors in advanced classes that are heavily quantitative or mathematical.  The program encourages full-time applicants to submit at least one letter describing their mathematical academic abilities, and at least one letter describing their computer science/programming during their studies. If you have significant work experience, we appreciate a letter from a manager who can describe your technical accomplishments. You may submit more than three letters, but please do not do so unless the extra letter adds significant new information. Please avoid the following mistakes:
 

 

 

 

 

 

 

 

 

 

 

 

 

 

 

The recommendation letter is not a character reference. Avoid writers who do not have first-hand knowledge of your technical abilities. This includes deans or officials who have not had you in class, instructors in low level or nontechnical classes such as calculus, literature, accounting, etc., friends, relatives, colleagues, and employers who only know you from a brief employment or internship, unless they can address some very specific quantitative project.

If someone asks you to write the letter yourself, refuse. The recommender may ask you for a resume or a transcript or even some things about yourself you would like to be in the letter. Feel free to provide such information, but under no circumstances should you suggest the actual wording of the letter. We disregard any letter that we feel was written by the applicant. A professional understands better than a student what information a recommendation letter should convey.
The general GRE test is required, but we encourage applicants to also submit scores from Subject GRE Tests in mathematics, physics or another highly quantitative discipline.  We may waive the GRE requirement for an applicant with a technical PhD. Please contact us (email: gsas.admissions@nyu.edu) to request PhD waiver instructions.
The GRE and TOEFL institution code number for NYU GSAS is 2596.  The GRE does not require a department code.  The TOEFL requires a department code;  please list code 99 if you did not list a code already (the only code that cannot be used is 00). 
Video Submission
As part of an application to be in the full-time program, the department requires that you submit a short video statement.  The guidelines for the video are as follows:
No more than five (5) minutes in length.
In your video, you should answer one (1) of the following items:

Describe a project or experience that challenged you, and explain its relevance to your intended career in quantitative finance.
If your career goals involve a particular type of quantitative finance, explain your goal and why it suits you.
Please note that the preliminary screening of applicants will use both the written personal statements and the video submission.  Your video will be evaluated based on its content, not on the technical quality of the video.
Department and Field of Study Codes
The paper application for non-degree study requires department and field of study codes.  Please enter the following corresponding code: Non-Degree Study: MATF MAF.
The resume
Submit a professional quality resume. You can find suggested formats online. For professional or technical jobs, give the dates worked, the division of the firm and the city where you worked. Describe your activities in a few words or bullet points. Please list all major activities even if they are not academic or technical, such as military service, performing arts, religious study, etc., with places and dates if possible. List your educational history with places, dates, and a few details such as areas of concentration, thesis title, awards, GPA, etc.