Culinary Adventures!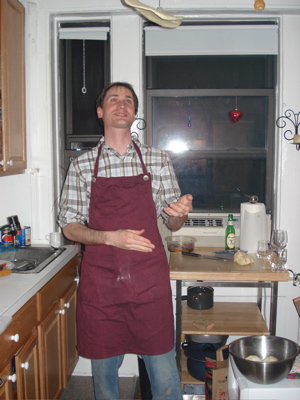 The pizza party was great fun - and the swift response of the
NYFD limited damage to just the top two floors of the building!

I love to cook! Well, in truth, I love to eat, and it is this that inspires my kitchen-bound odysseys. But there is a thrill in starting with raw, fresh ingredients, and creating something both beautiful and edible! Whether it's the scent of sherry mingling with crackling bacon and onions enroute spaghetti carbonara, the crisp chop of a good knife through fresh vegetables, bought straight from the farmer at the market, or the grinding (unleashing) of allspice and cloves for a carrot cake, the whole process of cooking exercises the senses. And dining is not just about eating: it's the social experience. Sitting back when you know your guest are having a great time at a party or chilling over a 2-3 hour dinner with friends - that's the good life! Lately I've been working around themes: a pancake festival for Shrove Tuesday, a chocolate party because, er, I love chocolate, a pizza party to try out our pizza stones! My 29th birthday party was great fun: cheese fondue prepared by two experts (Swiss and German!), roasted vegetables, olives, a red velvet cake . . . but the most important ingredient is always the friends I've been so fortunate to get to know!!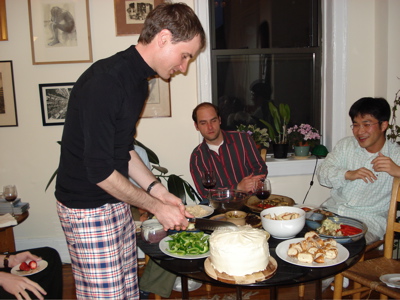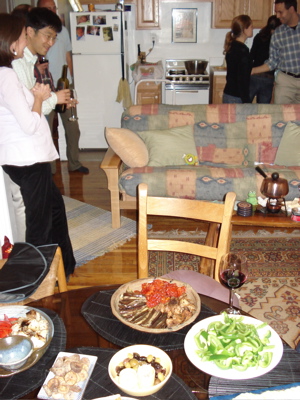 Note that it was a 70's theme for the party. When (and where) else will I get to wear ridiculous pants like that!?!

And lastly, homage to some of my favorite things to eat. Bread: you start with loose powder (flour, yeast, etc.) and end up with something structural, cohesive, and good to eat! Man cannot live on bread alone, of course - s/he needs dessert, too. This mocha cake turned out wonderful (and it's completely vegan - a war time recipe w/o eggs!)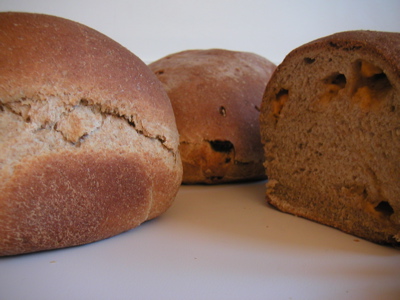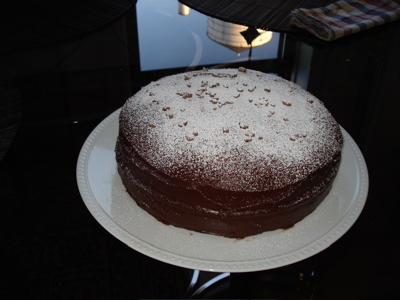 ::home::