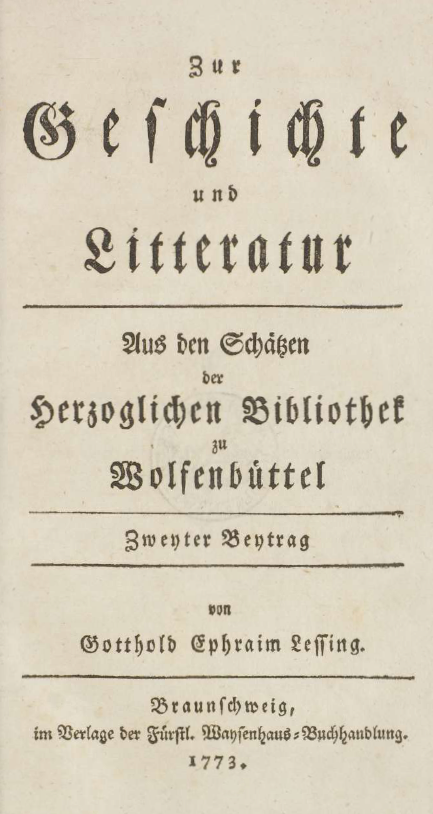 Title page of Lessing's journal.
&nbsp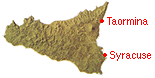 The three-cornered island of Sicily.

The Greek text of the above epigram was discovered in modern times in a manuscript in the Herzog August Library in Wolfenbüttel, Germany, by Gotthold Ephraim Lessing (1729-81). He published his transcription and remarks in the following journal:
Zur Geschichte und Literatur. Aus den Schatzen der Herzoglichen
Bibliothek zu Wolfenbüttel. Zweiter Beitrag.
Braunschweig 1773
The above English translation is taken from
GREEK MATHEMATICAL WORKS
Translated by Ivor Thomas
The Loeb Classical Library, Harvard University Press, Cambridge, MA, 1941
Volume II, Pages 203-205
This book also contains a Greek text of the epigram edited by J. L. Heiberg (Johan Ludwig, 1854-1928).

The word "thrinacian" means three-cornered in Greek (Θρινακία) and refers to the triangular island of Sicily (Strabo, Geography [6.2.1]). The cattle (or oxen) of the Sun belonged to the sun-god Helios. The Greeks believed that they grazed near the Sicilian town of Taormina, 85 kilometers north of Syracuse. The original Greek settlers of Taormina called it Tauromenion (Ταυρομένιον), a name derived from tauros (ταύρος)—the Greek word for bull (Diodorus, Historical Library [14.59.1-14.59.2]).

Odysseus' crew slaughtered some of the cattle of the Sun for food, for which they paid with their lives when Zeus tossed them from their ship with his thunderbolts (The Odyssey, Book XII, lines 383-589). Homer's Odyssey also contains a precursor of Archimedes' Cattle Problem in the following lines (Book XII, lines 194-198, translation by George Chapman, originally published in folio 1614-1616):
Thou shalt ascend the isle triangular,
Where many oxen of the Sun are fed,
And fatted flocks. Of oxen fifty head
In every herd feed, and their herds are seven;
And of his fat flocks is their number even.
A translation by A.T. Murray (Book XII, lines 127-130) in 1919 gives the same lines as:
And thou wilt come to the isle Thrinacia. There in great numbers feed the kine [cattle] of Helios and his goodly flocks, seven herds of kine and as many fair flocks of sheep, and fifty in each.
The original Greek text of these lines is below:
Θρινακίην δ᾽ ἐς νῆσον ἀφίξεαι‧ ἔνθα δὲ πολλαὶ
βόσκοντ᾽ Ἠελίοιο βόες καὶ ἴφια μῆλα,
ἑπτὰ βοῶν ἀγέλαι, τόσα δ᾽ οἰῶν πώεα καλά,
πεντήκοντα δ᾽ ἕκαστα.

Homer, The Odyssey
Translated by A.T. Murray, revised by George E. Dimock
The Loeb Classical Library, Harvard University Press, Cambridge, MA, 1919/2nd edition 1995
Volume 1, Book XII, lines 127-130